August 11, 2021 at 1:12 pm
#12163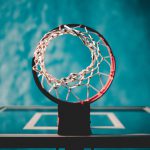 Chris Coleman
Hey Klara,
Thank you for reaching out to us!
Currently, we do not have an option to lock the recovery mode in macOS devices with a PIN so that only designated users will be able to access the device. However, you can make use of the Remote Lock feature as a workaround to prevent users from accessing the recovery mode. They will have to enter the PIN if they have to enter the recovery mode as well. However, this cannot be considered as a complete workaround since the whole device will get locked with a PIN.
Hope I was able to clear your doubt. If you have further queries, please do reach out to us again, and we'll be more than happy to help you out.
Cheers!
Chris Coleman
Hexnode UEM