August 8, 2021 at 12:31 pm
#12088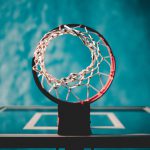 Chris Coleman
Hey Birgitta,
Thank you for reaching out to us!
First of all, you will not incur any data loss when the installation of an application fails because it is not supported on a device. This is because the device compatibility check occurs in the portal, and the app will not be pushed to the device if it is incompatible.
The Google Play Store consumes background data for the following cases:
Updating Managed app
Updating Google Play services
Updating core apps like Google Play Store
All of the updates mentioned above takes place on the device without asking the user for any consent. Therefore, if any of these updates occur on your devices, it could result in the Google Play Store consuming additional data in the background.
Hope this clears your query!
Cheers!
Chris Coleman
Hexnode UEM