July 9, 2021 at 10:13 am
#12080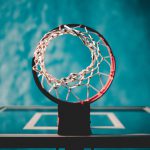 Chris Coleman
Hey Archie,
Thank you for reaching out to us!
Hexnode does extend support for the Android TV platform as well. You can seamlessly enroll and manage a large number of Android TV devices using Hexnode UEM. All the features that you have listed above can be achieved using Hexnode UEM. Hexnode's robust device management capabilities let you configure Wi-Fi and Bluetooth connectivity restrictions, activate single-app and multi-app kiosk modes, deploy certificates and configure data management for your devices as well.
Additionally, Android TV supports almost all the features of a Generic Android device. You can configure almost all the major features via Actions and Policies. Have a read-through of our detailed Android TV management documentation to check out all the features that we have in stock for Android TV.
Hope this answers your query.
Cheers!
Chris Coleman
Hexnode UEM