June 23, 2021 at 1:52 pm
#11631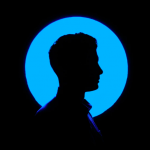 Zach Goodman
Hi @Yeboi, Factory Reset Protection (FRP) is a security feature supported from Android 5.1 that is designed to prevent the use of devices if it gets reset to factory settings without permission. This feature will be automatically activated when –
The user is signed in to Google on the device.
A device wipe is initiated from Find my Device, Recovery mode, or even Hexnode (like the Wipe device action).
However, FRP will not be activated if the device user initiates the device wipe since it will ask for authentication before executing the action on the end device.
Now back to your question,
If the device does not have any Google account active on the device, FRP will not be imposed.
You need to have a different Google account ID instead of the default user's account ID for FRP authorization. This can be achieved with Hexnode UEM.
With Bypass Factory Reset Protection, you can control the user's device wipe experience. You can find this option on Hexnode's policy under Android > Advanced Restrictions > Factory Reset Protection. Here, you can choose three options –
Default – This will configure the device to stick to the default workflow, i.e., if the user is signed on to Google, they need to use their Google account credentials to unlock FRP.
Bypass Factory Reset Protection – This enforces the Google account verification step. You can provide the Google Account ID or G Suite account username to use instead of the user's default account credentials.
Disable Factory Reset Protection – This lets you skip the Google account ID verification step.
Note: Bypass Factory Reset Protection is supported on devices enrolled in Hexnode as Android Enterprise Device Owner. You may authorize multiple G Suite Accounts or Google Account IDs to be used to bypass FRP.
Also, if only the work account is active on the device and no other Google account is signed in, you need to choose Disable Factory Reset Protection to get over FRP.
Cheers!
Zach Goodman
Hexnode UEM