July 14, 2021 at 12:34 pm
#11365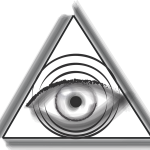 Deborah Timothy
Hello Zaina,
Thank you for reaching out to us.
Wi-Fi profiles with WEP security will not get saved on Android 10 devices enrolled in Hexnode UEM as Device Admin.
Users will be automatically connected to the Wi-Fi network you configured through Hexnode if they have granted Notification access permission for the Hexnode app. If not, then once the configured Wi-Fi network is in range, they will be prompted to connect to that network. They need not enter the password of the network to get connected.
Hexnode asks for Notification access permission at the time the user enrolls into Hexnode. However, the permission can be granted even at a later time after enrollment. Open the Settings app. Go to Apps and notifications > Advanced > Special app access > Notification access > and grant permission for the  Hexnode app (The steps may differ according to the device model.) Or simply search for Notification access in the search bar of the Settings app and grant the permission.
Hope that helps.
Cheers!!
Deborah Timothy
Hexnode UEM