July 16, 2021 at 5:12 am
#11339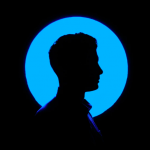 Zach Goodman
@_patricia_, that's a good question.
When you attempt to delete a user from the portal, you may choose any one of the options for the devices enrolled under the user –
● Disenroll device
● Assign to a different user
If you choose to disenroll the device, all devices enrolled or added on the portal (pre-approved devices) will be disenrolled and deleted respectively once the user is deleted. If you choose to change the user, you'll be redirected to the Change Device Owner window where you can set a new device owner for the device.
Note: You may only delete local users. Also, you cannot delete any user set as 'default' under Enrollment authentication modes, Apple Configurator or DEP enrollment wizards.
Hope this helps.
Cheers!
Zach Goodman
Hexnode UEM