July 14, 2021 at 4:32 am
#11307
Catherine George
Hello Natalie,
A pleasure to be of help!
It would be nice to have the apps arranged automatically on kiosk-enabled devices. Hexnode offers numerous settings to customize the kiosk experience for users.
In your case, I would recommend 'Advanced View' settings for the multi-app kiosk lockdown of Android devices. Typically, Advanced View is used to deliver a consistent experience for the users. It is a user-friendly approach to creating a multi-app kiosk mode that enables easy customization of how apps appear on the screen. You can designate positions for each app, confirm how the apps are placed for various screen orientations, specify the icon size, and much more.
Understanding that the devices are already in multi-app kiosk mode, you may review the existing policy with Advanced View.
Login to your Hexnode portal.
Navigate to Policies.
Search for the multi-app kiosk policy associated with the devices.
Select the policy.
Go to Kiosk Lockdown > Android Kiosk Lockdown > Multi App.
Click on Switch to Advanced View.
Drag and drop the apps to the desired position on the virtual home screen.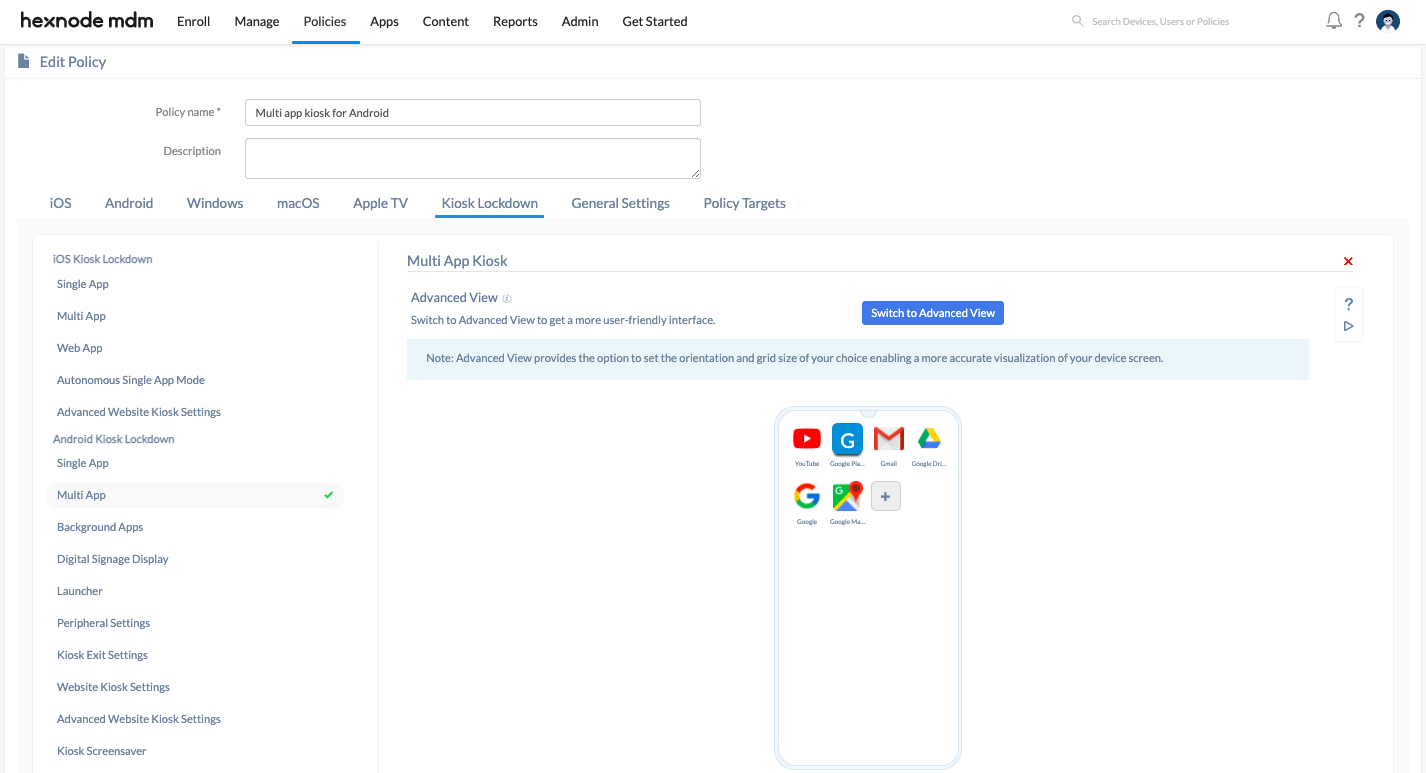 While customizing the home screen, you can add more apps to the kiosk one after the other. The Grid view arrangement outlines the positioning of apps across the device screen in various orientations and device models. Seeing that you need to arrange a specific set of apps together on a page, click on + icon to add more pages. Further, you may include the necessary applications in the consecutive pages.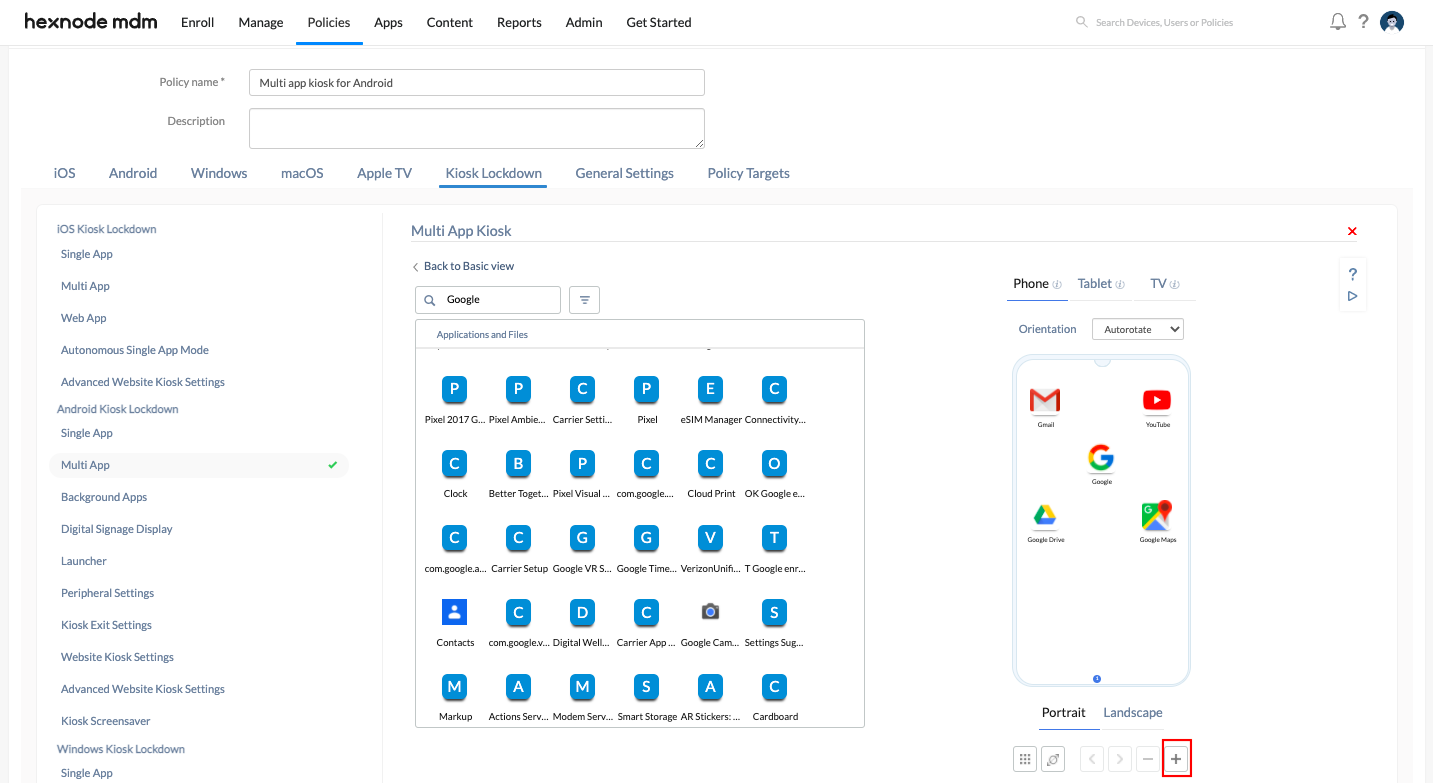 Once the policy is re-associated with the device, the changes will be reflected across the devices automatically. The users will no longer be able to organize the apps as per their needs.
Catherine George
Hexnode UEM