July 1, 2021 at 12:05 pm
#10939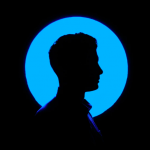 Zach Goodman
Hi @Roros, you've come to the right place if you require remote file management capabilities for your devices.
Hexnode UEM allows you to 'actively' view files and folders on your Android device and move, copy or delete them as required with the File Manager. To learn more about the File Manager, visit How to move, copy or delete files and folders on Android devices.
So, if you need to delete/move/copy a file/folder, you simply need to open the File Manager from Manage > Devices > [Choose your device] > File Manager, choose your file/folder, go to Actions and select your desired option.
Note: You can also remotely deploy files to your Android devices using Hexnode policies.
Cheers!
Zach Goodman
Hexnode UEM
This reply was modified 3 months, 4 weeks ago by

Zach Goodman

.