June 29, 2021 at 11:46 am
#10830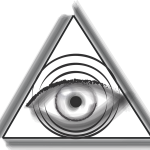 Deborah Timothy
Hello Eduardo,
Thank you for reaching out to us.
You can send messages from the Hexnode portal to your enrolled macOS devices that have the Hexnode MDM app. This app installs automatically after enrollment. Make sure to grant the Notification permissions for the app, if prompted, to receive the messages sent by the admin.
To broadcast a message,
Go to Manage > Devices > choose the device(s) to which you want to send the message.
Click Actions > Broadcast message.
Type in a message and click on Send.
The messages are shown as a notification pop-up on the device. All messages can be accessed later using the Hexnode MDM app. The admin can see the sent messages in the Hexnode portal under the Action History sub-tab of an enrolled device.
Cheers!!
Deborah Timothy
Hexnode UEM