July 1, 2021 at 4:44 am
#10716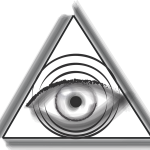 Deborah Timothy
Hello Ajij,
Thank you for reaching out to us.
Employees misplacing their corporate device have become all too common scenario these days. But don't worry!! Hexnode has got you covered. You will be able to get the location of devices in Lost Mode even if the user has not enabled Location Services. Once the device is put in Lost Mode, Hexnode automatically initiates a Scan Device Location action. You can see the location of the device in Reports > Location Reports > Location History.
"Hope for the best, prepare for the worst." Read our help doc to know what all you can do to protect your lost iOS devices.
Cheers!!
Deborah Timothy
Hexnode UEM