June 25, 2021 at 1:55 pm
#10645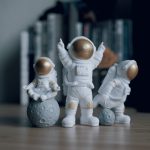 Gabriel Galbraith
Hello there, @Tommy!
Sorry, I hope this will give better clarity on setting up a password for AirPlay.
If your Apple TVs are enrolled in Hexnode, you can set up the AirPlay security feature, which enables you to configure a security type – None, Passcode once, Passcode always or Password. This can be configured in the portal by navigating to Policies > New Policy > Apple TV > Airplay Security and setting up the Access Type and Security Type of the password.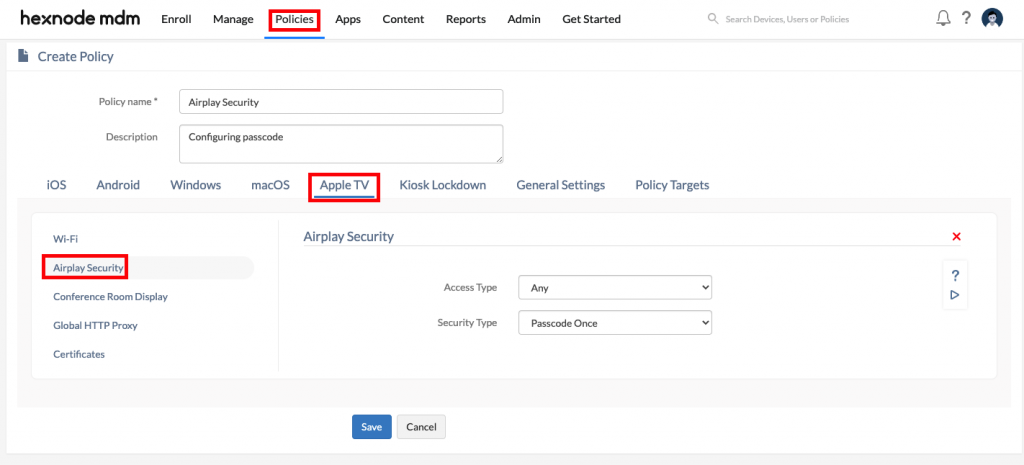 You can also set up AirPlay password for your Apple TV by clicking on the Settings app on the device and navigating to AirPlay > Password.
Hope that was of some help.
Gabriel Galbraith
Hexnode UEM