June 24, 2021 at 11:24 am
#10616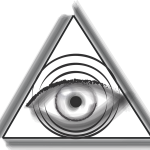 Deborah Timothy
Hello Yuudai,
Thank you for reaching out to us.
This happens when the apps added in the kiosk are not installed on the device or if the apps have been blacklisted.
Make sure that the apps added in the kiosk are present on the device. Blacklisting apps in devices enrolled in Android Enterprise will hide them from the device. Check if you have unknowingly configured a policy blacklisting all the apps. If so, remove the policy from the device or remove the apps added in kiosk from the list of blacklisted apps. Check out our help doc to know how to remove/delete/archive a policy.
Cheers!!
Deborah Timothy
Hexnode UEM