June 11, 2021 at 10:24 am
#10341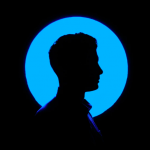 Zach Goodman
@Maud, we are on the right track. Now, please create a policy from Policies > New Policy and configure the following payload Android > Advanced Restrictions > [Scroll down to find the section] Allow App settings > [Enable] Install apps from unknown sources. Associate the policy with the concerned devices and deploy it. The only thing left now is the grant 'Allow installation from this source' permission for Hexnode for Work app. This should fix your issue.
However, this will enable the permission for all the work apps, if you would like to disable the permission again, please open the same policy and uncheck 'Allow installation from this source' option before deploying it back.
Note: You can also silently install/uninstall enterprise apps if you publish the apps as Private apps in the Managed Google Play console.
Cheers!
Zach Goodman
Hexnode UEM