June 17, 2021 at 8:01 am
#10309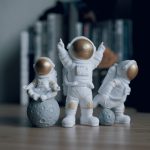 Gabriel Galbraith
Thanks for reaching out to us guys!
Max, as declared by Google, Managed Google Play will no longer support the ability to purchase app licenses. Your organization will not be able to purchase additional licenses also. But you will be able to request refunds for the app licenses already owned by your organization, as was the case of @Pearl.
Hope that was of some help.
Gabriel Galbraith
Hexnode UEM