June 14, 2021 at 6:17 am
#10184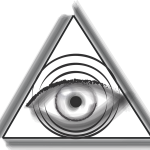 Deborah Timothy
Hi Majed,
Thank you for reaching out to us.
The users will be able to use their personal email accounts on the device even after enrolling with Hexnode. You can even allow users to add their accounts after the devices are enrolled. Make sure that the restrictions, "Modify Accounts/Users", (supported on Samsung Knox, Android Enterprise Profile Owner and Android Enterprise Device Owner) and/or "Add Users" (supported on Samsung Knox 1.1+), are enabled in the policies applied to the devices.
To ensure proper separation of personal data and work data, you can enroll your Android devices in Android Enterprise as Profile Owners.  Do check out our help doc to know more about restrictions on Android Enterprise devices.
Cheers!!
Deborah Timothy
Hexnode UEM