June 10, 2021 at 6:32 am
#10114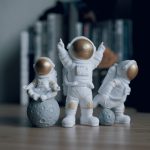 Gabriel Galbraith
Here to help, @ricardo!
Even if the files you need to send are in the personal space, you can attach them to your work profile app. So, in your case, to attach contents from the personal space in the device while composing a mail in the work profile, please follow these steps:
 Tap on the attach icon (paperclip symbol).
Click on Attach file.
Now, select Switch to Personal.
This will take you to the file manager outside the work profile, from where you can select the file you need to send.
In order to make this work, ensure that you have not disabled the option Copy contents between normal and work profiles under Android's Advanced Restrictions.
Hope that helps.
Cheers!
Gabriel Galbraith
Hexnode UEM