June 7, 2021 at 5:29 pm
#10002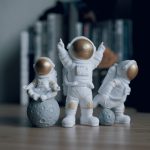 Gabriel Galbraith
Thanks for reaching out, @Buzz!
You can renew the VPP token (known as legacy library token) in the Hexnode portal.
First, log in to Apple Business Manager.
Choose Apps and Books under Settings, click on My Server Tokens and select the Download option.
You can upload it in the Hexnode portal by clicking on Renew VPP Token file.
For detailed steps, please check the documentation on VPP token renewal.
Hope that helps.
Gabriel Galbraith
Hexnode UEM