Kiosk Software is the security software designed for locking down a device into Kiosk Mode. It locks down the devices to function as purpose-oriented devices and limits user access to the essential applications. 
The traditional Kiosks are computer terminals with a dedicated Kiosk Software which prevents the user from accessing any of the system functions. The first self-service, touchscreen interactive kiosk was developed in 1977 by Murray Lappe. The content was created on PLATO computer system and was accessible with a plasma touch screen surface. The kiosks today have come a long way since then. Kiosks have evolved into informational kiosks, self-service kiosks, vending kiosks, and promotional kiosks. The kiosk software has developed to the extent that businesses need no prior in-depth knowledge about kiosks to set them up.  
Bulky kiosks are not desirable in this age when everything is getting lighter and faster. It is desirable to lock down portable devices and corporate devices into Kiosk Mode with a suitable kiosk software. Moreover, businesses would need to ensure that corporate data is secured and protected against data leakages.  This can all be achieved using a Mobile Device Management software that provides kiosk functionalities. With Hexnode MDM, you can successfully lock down your Android devices, iPhones and iPads, Windows devices, and Apple TVs into a Kiosk Mode. 
MDM solution for corporate devices
Kiosk Software in Business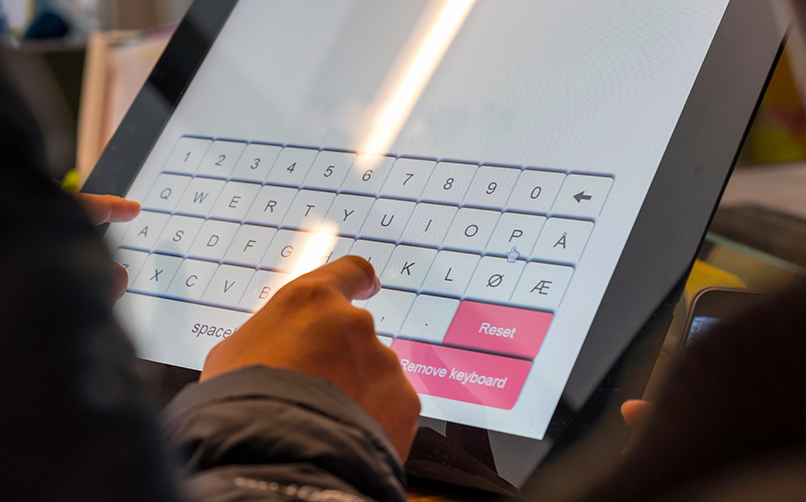 A customer using an Interactive Kiosk
Kiosk Software has made its mark in the business world. Businesses are increasingly using Kiosk Software to lock down their devices for the added benefits it offers. Kiosks are everywhere. A few common ones are listed here: 
Information Kiosks: Information Kiosks are used to educate the users enabling them to make informed decisions. These kiosks are deployed in malls, theme parks, museums, and educational institutions.

 

Self-Service Kiosks: Consumers can now pay bills, order food, book appointments, or give feedback with interactive touchscreen kiosks. Self-service Kiosks enrich the customer experience and end up saving quite a lot of time for the consumers.

 

Digital Signage Kiosks: A big digital screen advertising the products with videos and images are a common sight in any city. Apart from displaying information, digital signage kiosks have led to more user engagement.

 

Internet Kiosks: Internet Kiosks are touchscreen terminals placed to provide the public access to the Internet. They are found in airports and hotel lobbies.

 
Benefits of Kiosk Software

 
Kiosk Software locks down the target devices into Kiosk Mode. MDM solutions like Hexnode facilitates setting up and managing the kiosk devices remotely. The devices can be locked into a single app converting it into a single-purpose device. Hexnode MDM software supports Single App Kiosk Mode in Android, iOS, Windows, and tvOS devices. For corporate devices, locking them down into a handful of required apps would increase work and time efficiency. You can lock down your Android/iOS/Windows devices into Multi App Kiosk Mode. It doesn't stop there. With Hexnode as your Kiosk Software, you can: 
Enroll

 your devices effortlessly with over-the-air 

enrollment

 methods.

 

Lock down your Android/iOS/Windows/

tvOS

 devices into a Kiosk Mode with a single console. The solution is highly scalable as you can deploy a large number of devices. 

 

Remotely monitor and manage your kiosk devices using Remote View and Remote Control

 features. These features minimize the need for on-site technical support.

 

Be updated on the location details of the device using Location Tracking.

 

Brand customize your kiosk device by configuring wallpaper on the device.

 

Configure compliance rules and get notified instantly if the device goes out of compliance.

 

Secure your corporate devices against malicious attacks and prevent data leakage.

 
Kiosk Software and Kiosk Mode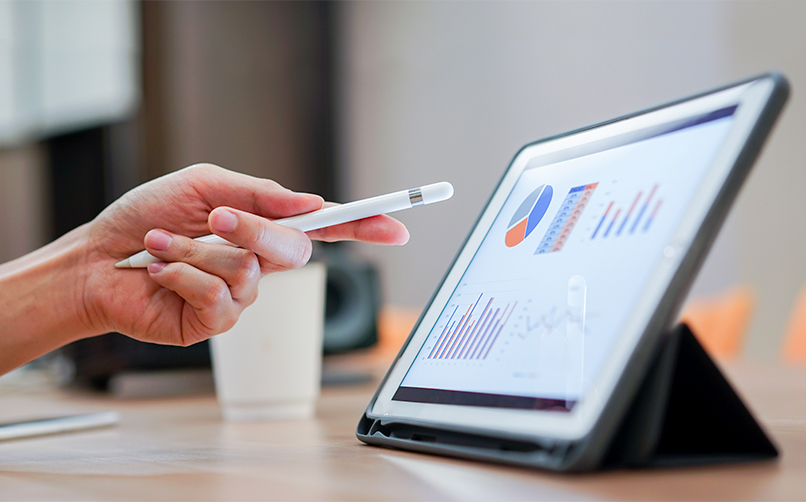 An iPad Locked into a Single App
The devices can be locked down into Kiosk Mode by the Kiosk Software. Locking devices down into Kiosk Mode and managing them remotely is simple with an MDM. 
Hexnode
MDM as a Kiosk Software gives an array of options for different business use cases:
1. Single App Kiosk Mode
Locking down the devices into a single application would limit the user access to the functionalities of the specific app. In the Single App Mode, the users are unable to access the non-essential applications and device settings. Hexnode MDM supports Single App Mode in Android devices, supervised iOS devices, Windows devices, and Apple TVs.  
2. Multi App Kiosk Mode
The device is locked into a handful of essential applications in the Multi App Mode. With Hexnode, you can achieve Multi App Mode in Android, iOS, and Windows devices. 
3. Web App Kiosk Mode
The user access is restricted to the whitelisted Web URLs added as Web Apps in the Hexnode Web Portal. The Web App Kiosk Mode is supported in Android and iOS devices. 
4. Digital Signage Display Kiosk Mode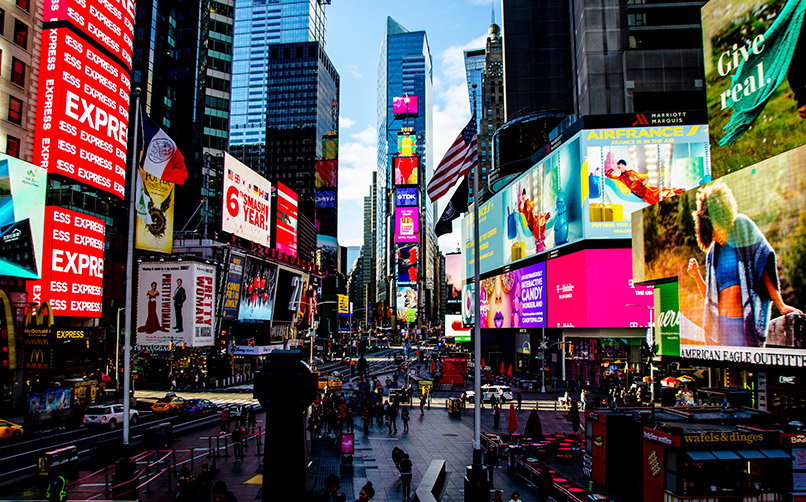 Digital Signage Displays used for advertisements
Digital Signage Kiosk Software is popular for displaying images or videos in a loop for mainly advertising or informational purposes.
Hexnode
supports Digital Signage display in all Android devices running Android 4.4+. Amazon Fire OS devices can display only images. iPads can be converted into a digital signage display by locking it down to a signage application.
Why choose MDM as Kiosk Software?

 
Traditional Kiosk Software is either Application Software or System Software. The Kiosk application Software is an application designed to provide kiosk functionality to the device. Kiosk system software is a dedicated software for kiosk systems. Choosing an MDM software as a Kiosk Software over traditional dedicated Kiosk Software for your devices has added advantages.  
Ease of setting up devices: The devices can be set up even without in-depth knowledge or prior experience in kiosk mode. 

 

Time and cost-effective: For employee-facing devices, precious time is saved as the non-essential applications are restricted. It also prevents any tampering with the device settings.  

 

App management: For devices locked down into Kiosk Mode with 

Hexnode

, you can manage the apps in the device remotely from the web console.

 

Location Tracking: On associating a location tracking policy with the kiosk devices, you can schedule location scans to be updated on the device location at all times.

 

Remote Wipe/Lost Mode for lost devices: As devices get more mobile, it is easier for them to get lost either by accident or by malicious intent. For preventing the misuse of sensitive corporate data, you can use either the Remote Wipe or the Lost Mode feature of 

Hexnode

. For lost devices, the Remote Wipe feature can be used to wipe all the sensitive data. The alternative is the Lost Mode feature which would lock down all the device functionalities and display a custom message and phone number for the user to return the device to the rightful owner. The Lost Mode can be disabled only by the admin from the

Hexnode

 Web Portal.

 
Secure and efficient, Kiosk Software has become an indispensable asset for device management worldwide. The use of MDM software as a Kiosk Software has made it simple and attainable for even novices. The abundance of features across the device platforms for the kiosk devices is just an added benefit.

Try out Hexnode for free!
Sign up for a free trial and try out Hexnode's kiosk management capabilities.
Sign up